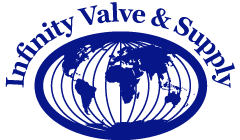 SERVING YOU TO INFINITY
AND BEYOND
Infinity Valve is an Equal Opportunity Employer and does not consider race, color, sex, age, disability, religion, national origin or veteran status as a factor in the selection for employment.
All newly-hired employees of Infinity Valve are subject to a probationary period of ninety (90) days from the date of hire. The applicant understands that the satisfactory completion of this probationary period in no way constitutes an obligation by Infinity Valve to continue his/her employment, and that all employees are subject to termination with or without cause as determined solely by the company and its best interests. This application is considered active for sixty (60) days.
"*" indicates required fields